LEGO Indiana Jones Downloads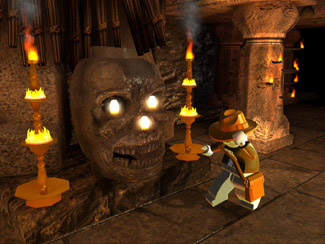 Indy tackles the Temple of Doom
LEGO Indy 1: The Original Adventures
LEGO Indy 2: The Adventures Continues
PC Demo - Not available yet. :(
Windows Full Game - Link is to Steam download service.
Xbox 360 Demo - Link is to game info. Download demo through Xbox LIVE Marketplace.
LEGO Indy 2: Creator Guide
This guide was written by brent6980. It includes an overview of the Level Builder, detailed notes on all objects and their uses, tips on the Build Your Own Adventure feature, and more. It is available in three formats:
Game Instruction Booklets
To download PDF manuals, right-click the links and choose 'Save As' or 'Save Target As'. If you don't already have a program that opens PDF files, follow this link to download free Adobe Acrobat Reader software.
LEGO® Indiana Jones™: The Original Adventures PDF Game Manual:

LEGO® Indiana Jones™ 2: The Adventure Continues PDF Game Manual:

*Please contact me if you'd like to share scans of any of the booklets that aren't yet listed. Special thanks to Paul Rudoff for help formatting some of the PDF files.
Screenshots, Wallpapers, Videos & Other Fun Stuff
I may add some of this in the future once the walkthroughs and game info sections are complete. For now, I encourage you to visit the official LucasArts and LEGO sites. They have lots of cool downloads.