Welcome, Friends and Fellow Raiders!
You've just discovered the home of the definitive LEGO Indiana Jones walkthroughs. These detailed visual game guides are packed with helpful screenshots, making them useful for both kids and grown-up raiders. Each walkthrough covers every game level and hub. Each includes the location of every treasure chest, parcel and colored brick, plus valuable stud-finding tips and information on bonus levels, unlockable characters and vehicles, Xbox 360 Achievements and PlayStation Trophies.
Some of you may be familiar with my walkthroughs for the Lara Croft: Tomb Raider series at tombraiders.net. My goal for BrickRaiders is to present the same top-quality hints and walkthroughs for the LEGO Indiana Jones games. As always, if you have questions that aren't answered here, please feel free to ask. And if you have ideas for improving this site, I'd love to hear them. Just click "Contact" in the menu above. Raid on!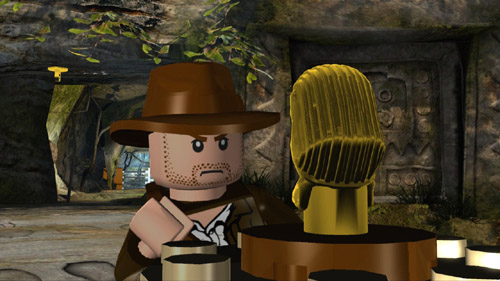 LEGO Marvel Super Heroes!
The next installment in the LEGO video game series is coming this October to a computer or console near you. According to the official LEGO Marvel Super Heroes website, the game's original storyline involves an all-out battle of good versus evil as Spider-Man, Iron Man, Wolverine, Captain America, the Hulk, Thor, Black Widow, Hawkeye and a team of sassy, plastic heroes join forces to save Earth from the epic pranksterism of Loki, Galactus, and other baddies.
U.K. developer Traveller's Tales is once again at the helm. So I'm sure fans can expect a roster of amazing character abilities, brick-smashing action sequences, fiendish puzzles, and an entertaining story told with plenty of humor.
Check out the trailer below for a taste, and visit Amazon or Amazon UK
for great pre-order offers and low-price guarantees.

Navigation Links to Main Sections for Non-Javascript Browsers: