Welcome, Friends and Fellow Raiders!
You've just discovered the home of the definitive LEGO Indiana Jones walkthroughs. These detailed visual game guides are packed with helpful screenshots, making them useful for both kids and grown-up raiders. Each walkthrough covers every game level and hub. Each includes the location of every treasure chest, parcel and colored brick, plus valuable stud-finding tips and information on bonus levels, unlockable characters and vehicles, Xbox 360 Achievements and PlayStation Trophies.
Some of you may be familiar with my walkthroughs for the Lara Croft: Tomb Raider series at tombraiders.net. My goal for BrickRaiders is to present the same top-quality hints and walkthroughs for the LEGO Indiana Jones games. As always, if you have questions that aren't answered here, please feel free to ask. And if you have ideas for improving this site, I'd love to hear them. Just click "Contact" in the menu above. Raid on!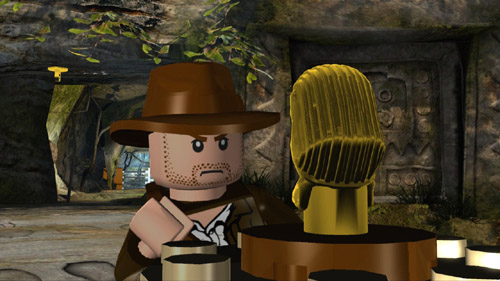 LEGO The Hobbit
A brand new LEGO game based on the The Hobbit films launched April 8. Unlike the LEGO Lord of the Rings game, which covered the all three LOTR movies, this new game is based only on the first two films in the trilogy, An Unexpected Journey and The Desolation of Smaug. According to Brick Fanatics, additional DLC will be made available following the release of the third movie, The Hobbit: There and Back Again, in December.
Check out the trailer below for a taste or download the PC demo. Then, if you like what you see, visit Amazon.com
or Amazon UK
for details and ordering info.

Navigation Links to Main Sections for Non-Javascript Browsers: